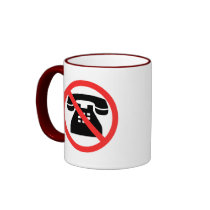 So all week I've been wanting to post something...Each evening went by, and I never got around to it...The kids have kept me busy...The wife is sick, which has the kids keeping me a little more busy...


After leaving work, picking up the kids, getting them a snack...I make a pot of coffee...The get on with the rest of my duties...I've been knocking back a pot of coffee everyday this week after 4:00 PM...Yet, by the time I get everyone to bed, I've just been wiped out...I'll watch some hockey and doze in the chair...I take a quick look on facebook, and twitter, and shut it down for the night...
Today I got home and said, "I'm posting a blog after dinner." Well, technically, it's still after dinner...I've spent about 2 hours just catching up on reading other blogs...And well, a number of things I was going to talk about have been touched on...Some even beaten to death...
But here I am...So I'm just going to rattle off some stuff, and get it out of my head...
Pete Carroll will be a flop in the NFL...Again! Way to run away from that little storm that's been brewing at USC Pete...
Lane Kiffin showed once again that he's a douche...After one year at Tennessee, he's running off to USC...I don't get why this guy seems to be in high demand...He just leaves a bucket of sh!t where ever he goes...And now the kids he recruited are screwed...Coaches can leave whenever they want, no matter how long their contract is for...But the players they recruit, get punished if they want to transfer somewhere else, (lose a year of eligibility) after this douche left them high and dry...That my friends is bull$h!t...
Then there's the whole Big Mac story...
So the other day I go to McDonald's before work...I order a Big Mac...They're like, "Sir, we're serving breakfast right now." And I say, "What? You don't have any Big Mac's lying around until after 10:30AM...This is McDonald's for God's sake!"
Oh, you thought I was going to talk about Mark McGwire...F**k that ass-hat!
So anyway, I say, "Listen thaw me out a Big Mac...Give me a chocolate shake...And ya know what, I'll have a couple of those hash browns!" I settled for a Bacon Egg and Cheese Biscuit...F**king McDonald's all uptight about not mixing lunch and breakfast...
Since we brought up McGwire...That whole thing was such a bunch of crap...Nobody was surprised...We all knew you did it...Stop the crying you f**king child...I hope this sudden bit of honesty keeps his juiced ass from ever getting into the Hall of Fame...As a matter of fact...Who the hell are these few writers who vote for him? What the hell is wrong with you!?!
Let's see here...Bert Blyleven and Ron Santo can't get in...But some f**k-tard is gonna vote for this cheating piece of sh!t...If any of these juicers get in, Pete Rose better get in with them...What a buch of crap...
What the hell else has me fired up tonight...I watched the New York Rangers lose to the Ottawa Senators, and some rookie goalie tonight...WTF! They lost 2-0...One goal was an empty netter...Hey guys, Lundqvist can only do so much...He stopped 32 shots...Ya think maybe you guys can score a couple goals here and there, just to make his life a little easier...Torts needs to light some people up!
The same goes for you fellas from Columbus...The 'Jackets lost to the Blackhawks 3-0...This lack of offense from the teams I follow is killing me!
I think that'll do it for now...But I want to leave with something that cracked me up today...I was listening to the Opie & Anthony show, and at one point comedian Jim Norton was plugging his show at the Cleveland House of Blues in February...He said how he loved Cleveland...That "Cleveland had the best chicks." Opie asked what made them so special...Norton responded with, "They have the fattest, meatiest p*$$ies!" and that "they really know how to f**k."
Here's a taste of his twisted humor...It my be offensive to some viewers...
Later, The Beeze.