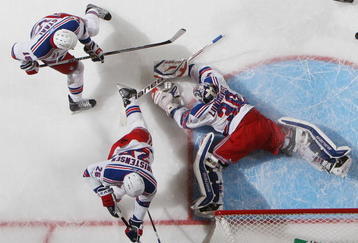 Lately it's been real tough...The Rangers have been getting pushed around...And they've been having trouble finding the back of the net for the last month...Had it not been for goalie Henrik Lundqvist, things would be a lot worse...
Then today I caught wind of something that happened in 1979...I was just 4 years old...
It involved Phil Esposito, Ron Duguay, Dave Maloney, and Anders Hedberg...What the hell were they thinking!?!


Can you say douche chills?

But that wasn't good enough...In 1980 they decided to drag Ron Greschner into it...



What the f**k!?!

After that...Esposito, I don't want to ever hear you on the NHL channel on XM, talking about playing tough in the slot...By the looks of this crap, the slot you're talking about was probably Hedberg's a$$!
Let's get a win tonight boys...
Later, The Beeze.