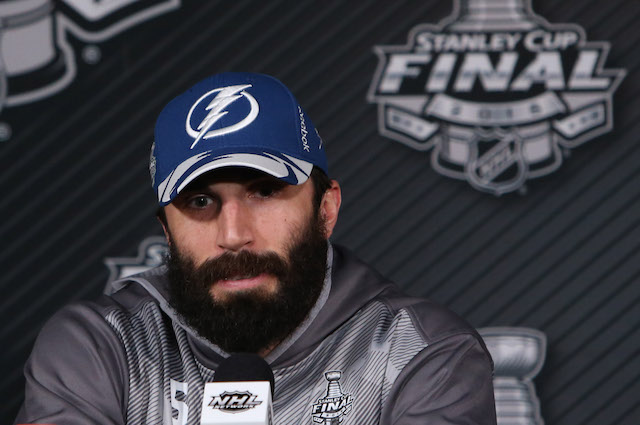 NBC Sports Chairman Mark Lazarus wants NHL players to shave their beards...While I'm happy NBC and NBC Sports show NHL games, they really have no say in policy for the league, so this ass-hat seems like he's overreaching....Here is his full statement....
"The players won't like this, but I wish they all would stop growing beards in the postseason. Let's get their faces out there. Let's talk about how young and attractive they are."
(sounds kinda like a boner smoker to me!)
"What model citizens they are. (Hockey players) truly are one of a kind among professional athletes.

I know it's a tradition and superstition, but I think (the beards do) hurt recognition. They have a great opportunity with more endorsements. Or simply more recognition with fans saying, 'That guy looks like the kid next store [sic],' which many of these guys do. I think that would be a nice thing."
Seriously, dude sounds like he wants Patrick Kane's dick in his mouth
And in case this guy dick-bag didn't know, over the past 6 years the NHL has sponsored a charity "Beard-A-Thon" that has raised over $3 million...
I can understand his idea, but who the fuck is he to try to fuck with tradition and superstition...Oh, and he's the same guy who has that fucking idiot Mike Milbury on his airwaves...Milbury who this week said about Chicago goalie Corey Crawford, "This one, he's going straight to hell on," after Crawford let in a weak goal in game two...
And that's not the only dumb shit Milbury has said...He says dumb shit all the time...Earlier in the year he was saying how we need to get the fighting out of hockey...The fucking asshole wouldn't have made it in the NHL if it was for fighting...

So Lazarus is okay with his talking heads being complete idiots, but thos fucking beards gotta go...Lazarus, stick another pair of balls in your mouth and shut the fuck up!