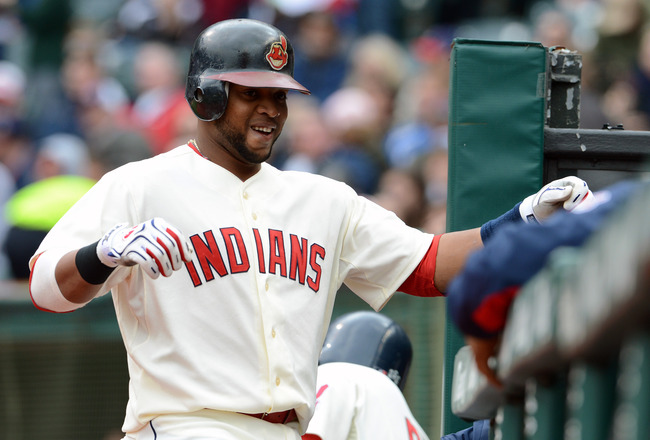 Sunday, Indians Catcher Carlos Santana celebrated his 26th birthday by ripping two home runs, helping the Tribe pick up their first win of the season...Tuesday he had something else to celebrate...
Tuesday Santana signed a five-year, $21 million extension with the Indians, with a club option of $12 million for 2017...The switch-hitting catcher is on verge of being a super-star...
Last year, Santana came back from a major knee injury, and hit 27 HR's...35 doubles...2 triples...With 79 RBI's...A .351 on-base percentage and a .239 batting average...Without a doubt, the Indians want to see his batting average improve...They also want to see some improvement in his defense...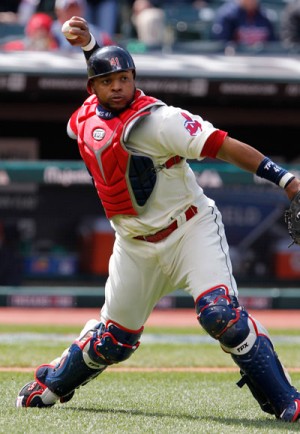 Which, we are starting to see some of that already, as bench coach, and former Indians catching great, Sandy Alomar Jr. has been working a great deal with Santana...He's also not going to be playing as much at 1st base as he did last season, now that he is completely healthy...
This news comes a week after signing slick fielding, Silver Slugger winning shortstop, Asdrubal Cabrera to a two-year, $16.5 million extension, that will keep under contract for three more years...
Without a doubt, these two guys are core pieces to build around...And it looks like the Indians may be going back to John Hart's old play-book, from back in the '90s, when he locked up, their young, talented players early, to try and get the most out of them, and not get raked over the coals in Arbitration and Free-Agency...
The only question is...Who's next to be signed? I say they should lock-up starter, Justin Masterson...
Later, The Beeze.