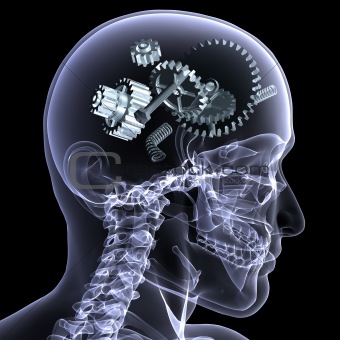 Okay, so I have a few things running around in my head...First, let's get into this stupid fucker Brett Favre...The other day he decided to go on the radio and give Aaron Rogers a back-handed compliment...Saying that the last Packers team he was a part of, was "The Best team I had ever been on"...So he was "Surprised he (Rogers) didn't win a Super Bowl sooner." A couple things Favre neglected was, that a number of those guys were gone once Rogers took over...And then LeRoy Butler pointed out on ESPN NFL 32, that Favre had said his Vikings team was "The best team he had ever been on."
Oh silly Brett...You just miss having your name in the news...Butler made it clear that he thought Rogers is a better QB...Butler went on to trash Favre, pointing out how he never helped, reached out to, or worked with Rogers...He also said, "He (Favre) is right, Aaron got to sit and watch, and learn from Brett...Learn what not to do!" The only thing Butler left out, was calling Favre a fucking small-dicked, douchebag, fucking asshole...It's clear Brett was not a favorite in the locker room...
Please Favre, just go away and stay away...
-Now, To the hot button topic here in the Cleve...Peyton Hillis...So the Browns had been working on renegotiating his contract...I had no idea why it was taking so long...He's the best player on the team, fucking pay him...Well it turns out his agent ticked off the bosses...So they redid 3 other players deals...TE Evan Moore, who they don't use enough...Average LB Chris Gocong...And DL Ahtyba Rubin...I have no problem with these guys, but Hillis carried the offense last year, and honestly, with the lack of receiving weapons, Hillis should be carrying the offense again...But they haven't given him the touches...
Then Hillis had Strep Throat...He missed the Miami game because of it...Now, Strep can be bad...Especially if you're rocking the high fever that comes with it at times...But Then we found out Center, Alex Mack played Sunday while sick...How sick? He had his appendix removed Monday...Pretty fucking sick I guess!
So the rumors have swirled that Hillis was faking and was trying to take some kind of half-assed contract stance when he sat out with Strep...Hillis doesn't seem like that type of guy, but the rumors kept swirling...SO his idiot agent went on the radio, and said he told a very sick Hillis to not play...WTF!
All of this proves one thing...You shouldn't renegotiate contracts during the season...The shit becomes a distraction...Now everyone is wondering is Hillis not getting the touches he should, because of the contract talks...Everyone is wondering if Hillis was dogging it...Some think the Browns will trade Hillis...It's fucking nuts...
The Browns need to realize that if they lose Hillis or trade him, the majority of fans will go bat-shit, fucking crazy...They finally have a player they identify with...A player that gave them hope and patience for the future...The front office can't blow this...Hillis' agent needs to realize, he should shut his mouth, and he also shouldn't be trying to get Adrian Peterson money...His guy only had 1 big year...Hillis, needs to play Football, and make the most of his touches...Erase any doubt anyone had about him...
Okay kids!?!
-Next, TCU hasn't even played a game in the Big East, and they have already told the conference to eat a dick...They have excepted an offer they should have gotten a couple year ago...They are heading to the "Big 12"...Yes, the Big 12 wants to save themselves and finally gave TCU some love...If they weres smart, they'd reach out to Boise State next...
And the Big Least, well they are disappearing...They will have 6 teams left...If they don't act fast, they will lose their automatic BCS bowl bids...But who are they going to get? Rip teams from the MAC of Conference USA...So then they'll just be an even more watered down conference...Best move...Close up shop...USF, UConn, Rutgers, Louisville, Cincinnati, and West Virginia, find yourselves a new home, with one of the big guns...Lets get this 4 "Super Conference" thing done!
-The Chicago White Sox named Robin Ventura their new manager...Good luck, but you know what...Ventura could win 3 World Series as the White Sox manager, but I'll remember him best for getting his ass kicked by old man Nolan Ryan!
Later, the Beeze.