As the MLB trade deadline approaches, teams have shown some interest in Cleveland Indians utility man, Mike Aviles...The guy has played 2B, 3B, SS, and OF, and he plays well when he gets in there...But in a rare show of class and loyalty to a player and his family the Cleveland Indians have decided that they will not move Aviles since his 4 year old daughter is going through cancer treatment...
Adriana was diagnosed in May, and the organization has been very supportive of the Aviles family's needs...Twice he has been placed on the Family Medical Emergency List, and once on the Restricted List so that he could be with his daughter through these tough times...
When word got out in May of Adriana's diagnosis, Indians players, coaches, and the owner got together and shaved their heads in support of her...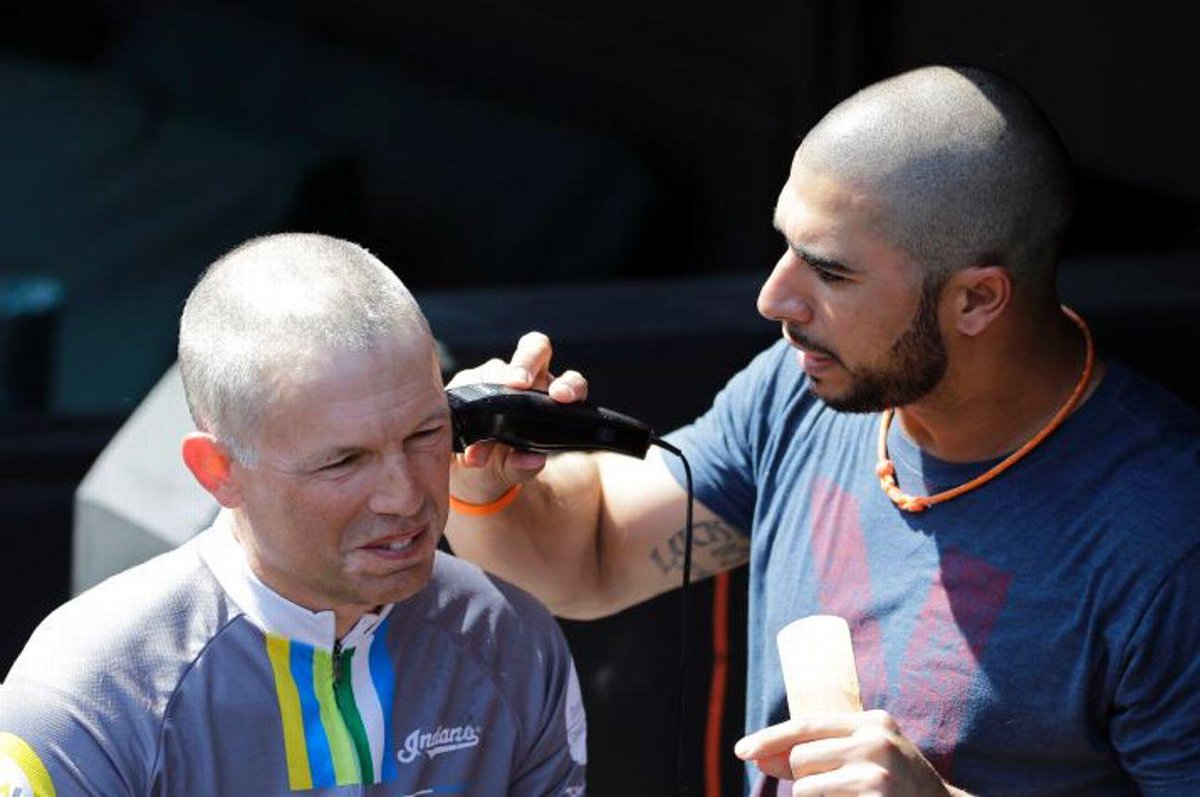 Here they are rocking their Team Adriana shirts!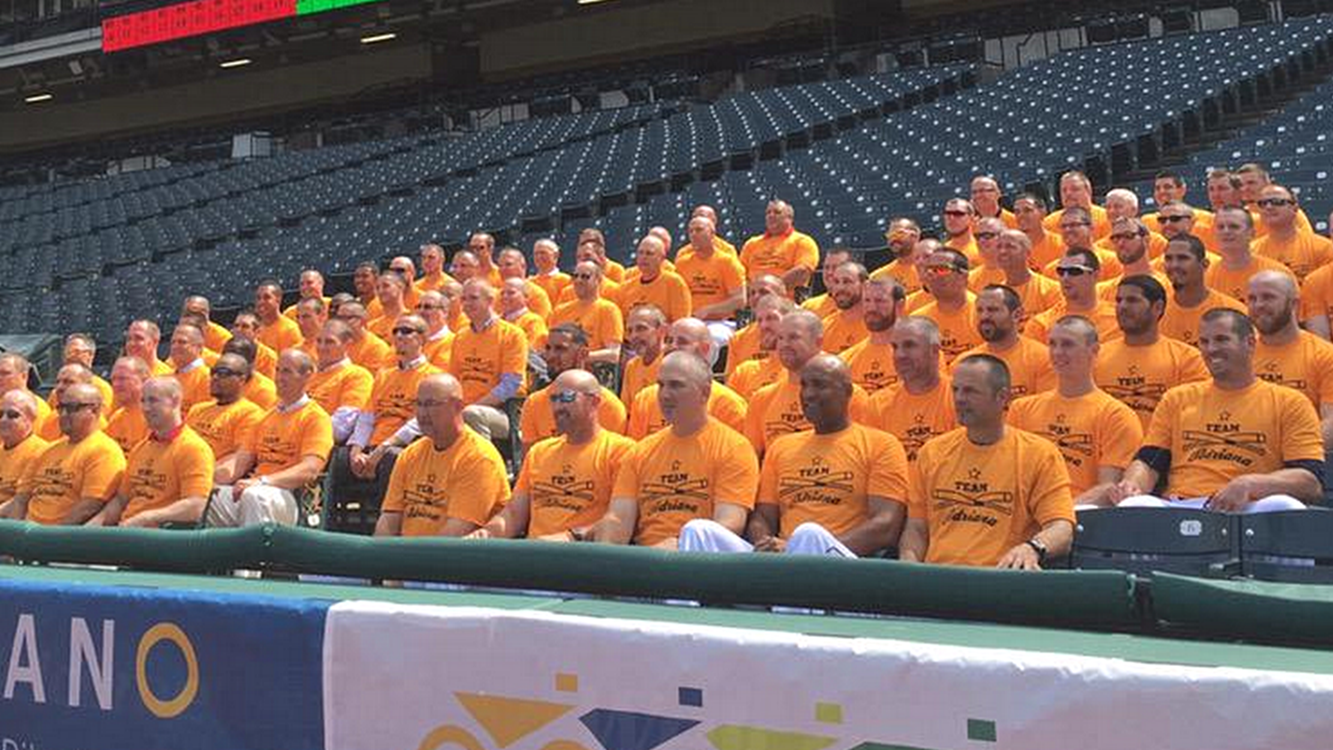 Thursday manager Terry Francona confirmed that even if teams are targeting Aviles, who will be w free agent after this season, that the Indians won't put him and his family in that type of difficult situation...
"We're trying to be pretty respectful to Mike and his family stuff. We haven't spoken too much about it other than just to kind of maybe explain why he hasn't been here and stuff like that. ... I don't think, because of the situation Mike's in, because of his family situation that [general manager Chris Antonetti] would ever do that."
In today's sports world, when so many athletes seem to be just out for themselves, following an example often set by owners and league officials, it's quite refreshing to see this type of example being set by the Indians...Yes, I wish they were having a better season...But how they have treated the Aviles family shows that they get it...There are things more important then the business of Baseball.