That right there is Jordan Lynch from Northern Illinois...he finished 7th in the Heisman voting last year...The Huskies QB rushed for 1,815 yards and passed for 3,138 yards with 25 TD's and just 6 INT's while leading his team to a 12-2 record...And he only finished 7th...Proving once again that no matter what a guy does, no matter how good he is, playing in a smaller conference will be held against him...
Just to compare the numbers...Last year's winner, Johnny Manziel rushed for 1,410 and passed for 3,706 yards with 26 TD's and 9 INT's...Those numbers are pretty close between #1 and #7...SO as much as I would love to see a kid from the MAC win, we all know guys with equal or lesser numbers from the Big 12, Big 10, Pac 12, SEC, and ACC will get looked at first...So Lynch will make another strong case for the Heisman, but will be shutout...
Sorry Kent State fans, that includes your guy Dri Archer...Kent loves this kid so much, especially since he stuck around for another year, that they were considering starting a Heisman campaign for him...Archer rushed for 1,429 yards and 16 TD's and added 561 yards and 4 TD's receiving...Archer also tacked on 3 TD's as a return man...
The Favorites this year are Manziel of course...My prediction, he won't even be in New York this year...Either his off field stupidity will get in trouble, or all the distractions along with a big target will lead to a Sophomore slump...
Ohio State's Braxton Miller is at the top of everyone's boards...Without a doubt, Miller is Ohio State's best running back...Problem is, he plays QB...I don't think Miller is a very good QB, but the fact that the Luckeyes have such a week schedule will give Miller and company a great chance of going undefeated, which always helps a Heisman campaign...Buckeye fans I don't want to hear your shit...Your schedule is week...Non-Conference: Buffalo, San Diego State, @ Cal, and Florida A&M...SDS is the toughest one there...Conference: Wisconsin, @ Northwestern, Iowa, PSU, @ Purdue, @ Illinois, Indiana, and @ Michigan...That's cake until Nov. 30th at Michigan...
Another name getting talk...South Carolina DE, Jadeveon Clowney....Last year Manti Te'o gave defensive fans the first real Heisman hopeful since Charles Woodson...Now Clowney takes the torch...Dude is an animal...Every week last season he was on the highlight shows blowing up running backs and sacking QB's...But will it be enough...Te'o put together a terrific season last year, but anyone who doesn't think a grandmother and an (eventually fake) girlfriend dying just before a game and the whole media swirl that surrounded him (without fact checking) had anything to do with his Heisman run is nuts...Clowney will make plays...He won't win the Heisman...
Had Chip Kelly not jumped to the NFL and the Eagles, Oregon QB Marcus Mariota would have been my guy...Hands down...Throws, runs, playing in a never let up offense...Dude was looking at HUGE numbers...He'll have a good season, and while I don't see new head coach Mark Helfrich changing much of anything, there will still be an adjustment...
AJ McCarron , Alabama QB and Georgia QB Aaron Murray will get some talk, and Murray is looking to put up big numbers, but they'll be on the outside looking in...
Clemson QB Tajh Boyd is my number two guy...
Last year, Boyd passed for 3,896 yards and 36 TD's and 13 INT's...He also rushed for 514 yards and 10 TD's...Clemson brings back a strong team with Boyd, that expects to be in the Championship conversation...The coaching staff was thrilled with the improvements in Boyd's game last year...If he can build on that, he could run away with the whole thing....
While I really like Boyd...I like to be different...So my pick for this year's Heisman is....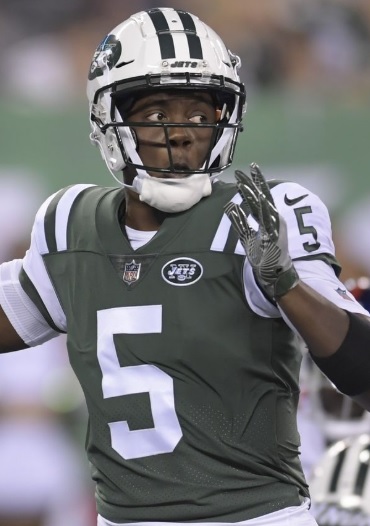 Louisville QB, Teddy Bridgewater...Last year as a Sophomore, Bridgewater passed for 3,718 yards and 27 TD's and 8 INT's...Playing in the American Conference, (the shattered remains of the Big East) Bridgewater and the Cardinals will be looking to go undefeated and put up gaudy numbers...The kid has excellent escapability, while not being a "running QB"....A big-time arm, and great vision...
So there it is...What do you think?
The Beeze.