Happy Easter! Hope everyone had a great weekend...I did! but fuck that for now, lets get right into the bullshit that had me fired up late Saturday night....
After losing for the first time this season, three players from Kentucky left the court and didn't shake hands with the Wisconsin players...Fucking classless, but honestly, its not the first time this has happened after a major basketball game...Proving to me once again what a bunch of classless pussies basketball players are! Then in the post game press conference, one of those three players, Andrea Harrison continued to show his lack of class...His teammate Karl-Anthony Towns was being asked about Wisconsin's Frank Kaminsky, and Harrison muttered into his hand, and a hot mic, "Fuck that nigga!"
Total lack of class...This reaffirms some of the shit people talk about Calipari and his program...But screw that...the guy is a great recruiter, and good coach who cares only about winning and not turning his players into men...And surely not true "Student Athletes"...But what it really shows from Harrison is a complete lack of respect for his opponents and his team...Great spot to put the rest of those guys in at the press conference dick-bag! Yeah, big fucking deal, Harrison said on Twitter that he apologized to Kaminsky...No shit! That what everyone does when social media blows up on you because you were a fucking asshole!
Now the next part of this that is pissing me off...The media...If Kaminsky (a white kid) said this about Harrison, ESPN along with so many other outlets would have this on a constant loop, and Stephen A. Smith would be going bat-shit crazy! he and Al Sharpton would be screaming for everyone to burn the whole State of Wisconsin to the fucking ground...But instead Smith was on ESPN saying Harrison "made a mistake and will learn from this." He continued to explain how "times have changed," and "young black men use that term differently then an old white man would."
WOW!...Holy fucking shit...
Look at this a different way...Let's take the word "Nigga" out of the equation...If Harrison said the same thing but just replaced "Nigga" with asshole, or shithead, dick, or douchebag, whatever, Harrison should still be viewed, and ripped for what he really is...A classless loser...A fucking asshole! And he should be ripped by Stephen A. Smith as well as me...But flip it...Put Kaminsky there, and he said 'Fuck that asshole!" Smith and Sharpton would still be screaming that it's a racial thing and would want us to burn Wisconsin...
Remember just a few weeks back when Starbucks wanted their employees to try to engage customers into discussing race...#RaceTogether...You know, because everyone keeps saying we need to have an open and honest discussion about race in this country, but then two days later Starbucks shut it down...Why, because people are terrified to have an honest discussion about race...They're afraid of losing their job, upsetting friends or family members, or getting their teeth knocked out, or getting shot...There are people of all races that don't want to hear honest thoughts on the topic...their race and others races...
Yes, we all have flaws...Not just White people, or Black people, or Hispanic people, Christian, or Muslim, or Jewish...All Human Beings have flaws...Lets try to except and understand that first...When we get there please feel free to join me in an open and honest discussion on race...I'm not scared...After we hammer that out we can move on to religion...All except Scientology...Those fucking nut-jobs aren't invited!
-Ok...Lets go to something a bit lighter...This weekend in a shootout during an AHL game, Joey Crabb showed just how much he sucks, as the opposing goalie didn't hear the whistle, and wasn't ready for the shooter, and still made the save...Since Crabb sucks and shot it right at his pad...
-If you're on Twitter don't forget to follow the Gab @yougabsports...This is a tweet I posted Sunday when I had our account start following those dolts at Sporting News...
We started following @sportingnews 2day just to laugh at what they have become! We're in business because you tanked!
— YouGabSports (@yougabsports) April 5, 2015
-Sunday was Easter...I had a great time with the family...Easter is my true sign of Spring...Baseball season is starting, and I have spent the last couple weeks getting prepared to defend my TWO fantasy baseball titles...The best time of year is upon us...The NHL playoffs are around the corner, and Baseball season is starting....
Maybe this will help get you in the good mood I'm in....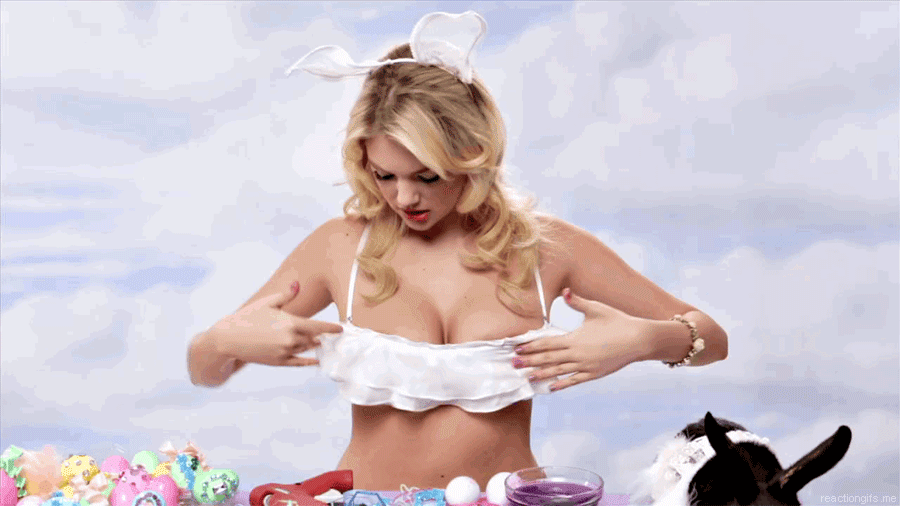 Have a week!